At Xander, we use AR to enhance daily, in-person communication for individuals, families, and teams affected by hearing loss.
We all have a need to understand and be understood.
1.5 billion people worldwide suffer from hearing loss. Not being able to clearly hear what others are saying prevents understanding, which can be frustrating for everyone involved. Straining to have conversations creates daily aggravation and over time, hearing loss can cause people to withdraw and become isolated.
Xander's vision is to create augmented understanding. We use AR (augmented reality) to enhance in-person conversations to create deeper connections.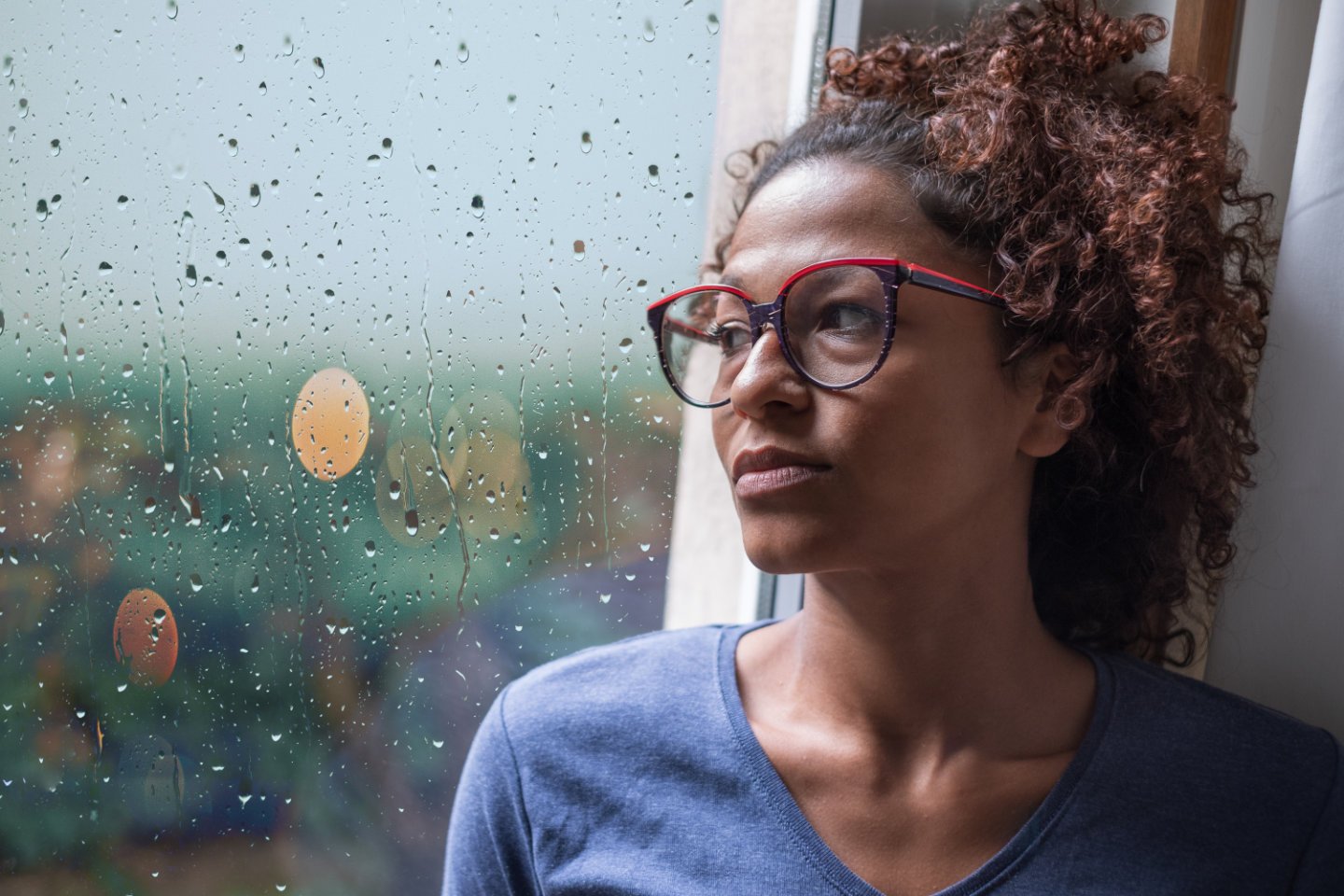 XanderGlasses Can Help
XanderGlasses combine technology with sensory substitution. So in circumstances when you can't hear what someone is saying, our glasses let you see what someone is saying in real-time. See XanderGlasses in action! This video captures people with hearing loss trying our glasses for the first time.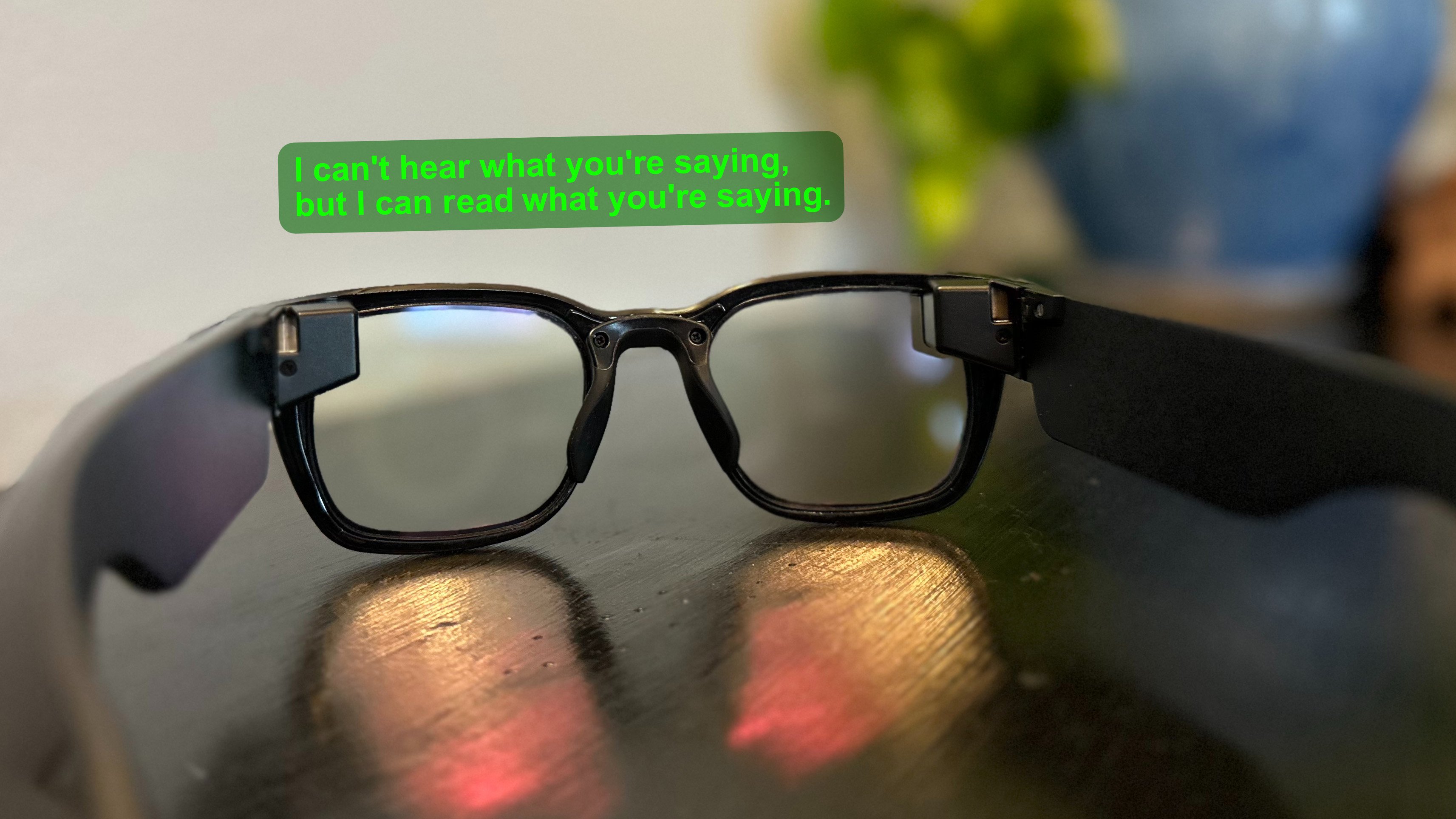 XanderGlasses
XanderGlasses translate speech into text and display captions of what others are saying in real-time.
They're powered by Vuzix Shield smart glasses which are lightweight, comfortable, and feel natural. The caption display is inobtrusive, allowing the wearer to follow conversations while looking directly at the speaker and surroundings. XanderGlasses allow people who are hard of hearing to clearly understand who is speaking to them, whether at home, work, or in a noisy public venue. This helps people feel more confident and relaxed during conversations.
Simple
XanderGlasses are ready to go out of the box. Just push a button, put the glasses on, and you'll see real-time captions of what other people are saying, superimposed right in your field of view. There's no need to worry about pairing to your phone, installing apps, or connecting to the cloud.
Reliable
No strings attached — literally. XanderGlasses are 100% self-contained, so they don't require a phone to work. You don't need to be connected to WiFi and you don't need a strong cell signal. There are no hidden data charges and no subscription fees. XanderGlasses just work—whenever and wherever you need them!
Private
Conversations are personal and we respect privacy. Only you can access your conversations. Since XanderGlasses don't rely on a cloud service, no human or machine will hear conversations captioned by our glasses. Xander is SOC 2 compliant—we don't collect your data!
Testimonials from people wearing our glasses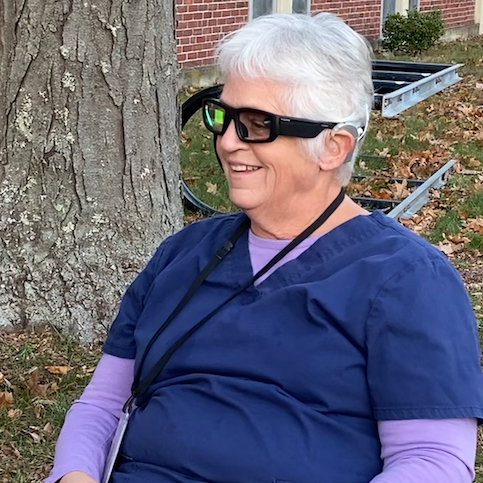 "I've had hearing loss since I was a kid. I met with Alex yesterday, using his new "glasses." I was completely blown away. For the first time in a long while, my energy after having a conversation had returned and that glow kept me going into the evening."
Sue | Severe hearing loss, cochlear implants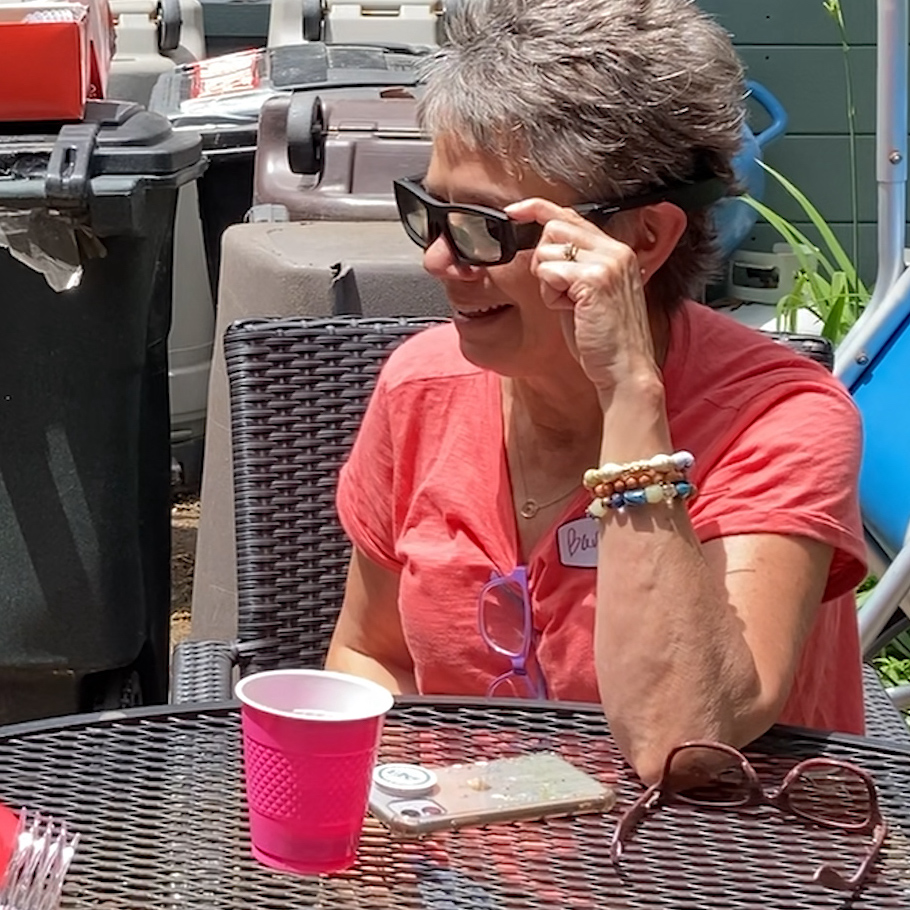 "It's really cool. This is every hard of hearing person's dream—to be able to see what's being said in real time. It's awesome."
Barbara | Severe hearing loss, cochlear implants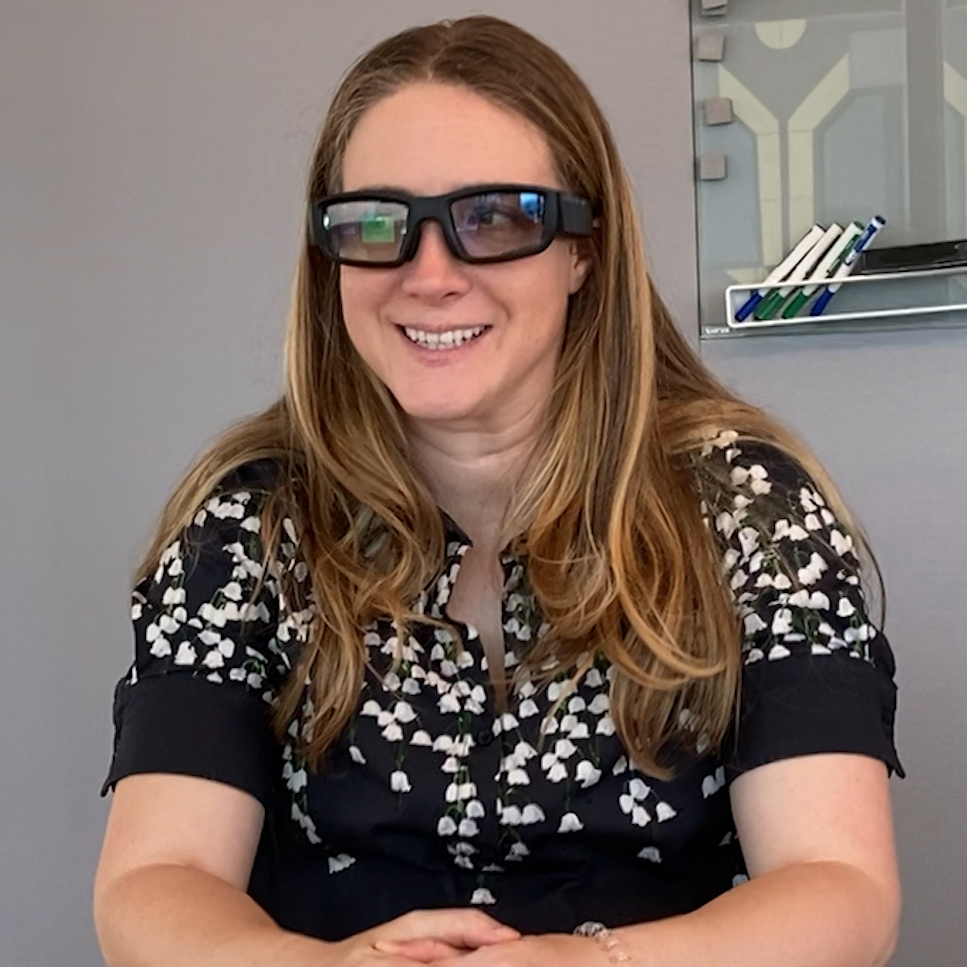 "I think this is such a game changer for so many people. It's really incredible. It's really exciting."
Britt | Deaf in one ear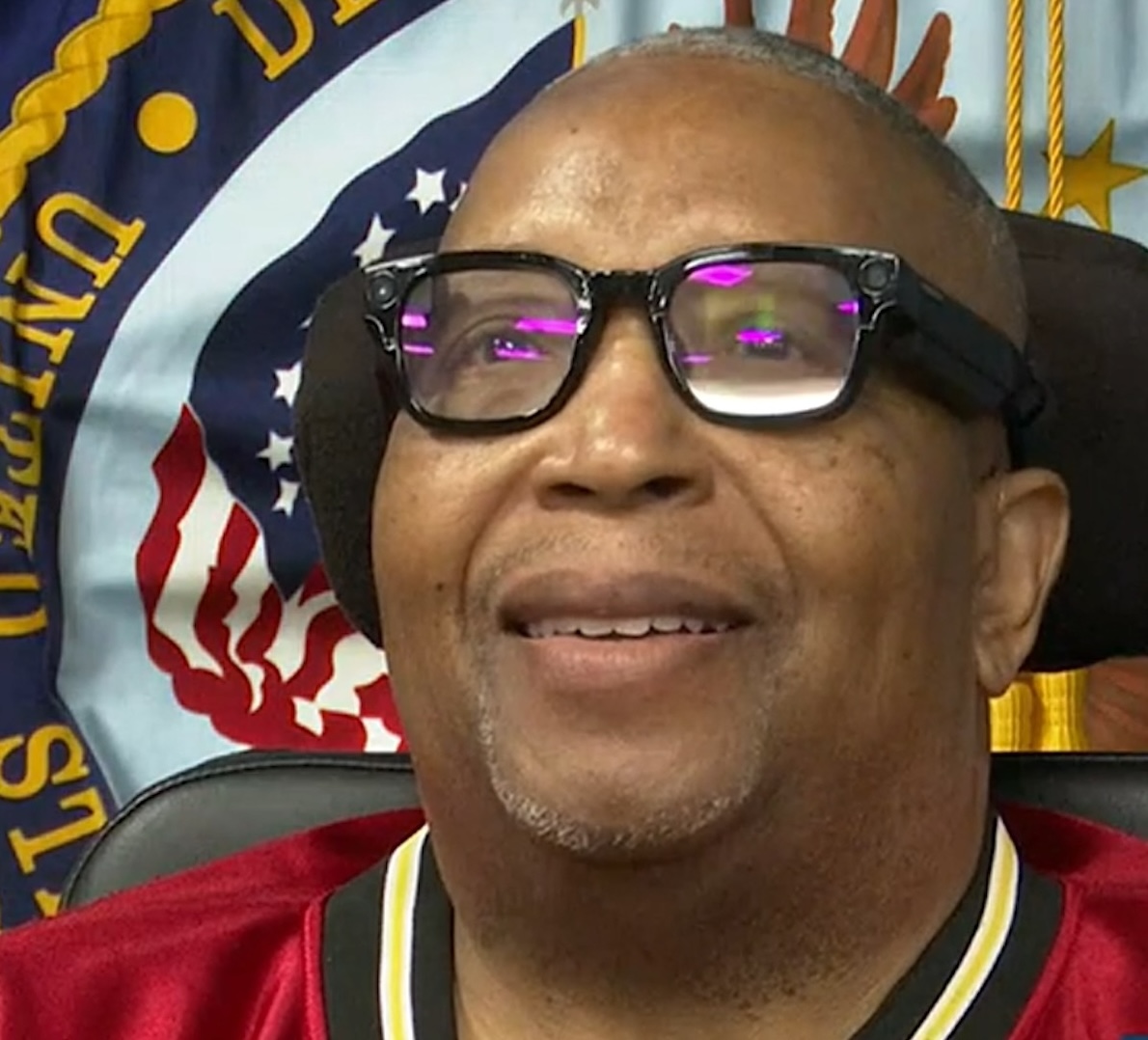 "This is outstanding. If I come in a couple of words late, I can scroll back by looking up and still catch on and be able to communicate. Makes me feel inclusive, like I'm part of the group now."
James | Hearing aids
XanderGlasses in the News
Journalists, experts in audiology, and advocates of hearing health have interviewed us about our mission and XanderGlasses. Here's some of our earned media coverage.